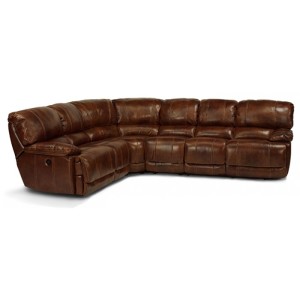 The Flexsteel brand is just one of the premium quality furniture brands you will find at the leather furniture store in Fairview Heights, Peerless Furniture. It is there where you will find all kinds of top furniture manufacturers. The store is committed to bringing their customers only the best. There's no reason to carry big box, mass produced, pieces that will only begin to break down as soon as you get them home. That's just not what they're about. Instead, you will find top notch pieces that will get better in time, and give you back every penny you paid in comfort and quality. Other brands carried at the Peerless Furniture store include Fjords, Klaussner, Canadel, and Natuzzi Editions. Each of these is well known for their quality and holds the same commitment to their furniture as Flexsteel.
You may recognize the Flexsteel brand most from your office furniture. That's right. They are probably originally known for their sturdy yet comfortable office furniture. However, a little secret about them is that their home furniture is second to none. They've carried over that same sturdiness and ergonomically friendly design and crafted pieces that will add character and style to any home. They build sofas and sleepers, sectionals, reclining furniture, lift reclining furniture, chairs and ottomans, coffee tables and side tables, bookcases and shelving, media consoles, beds, dressers and armoires, vanity sets, night stands, benches, dining tables, dining chairs, buffets and storage cabinets, desk and hutches, and desk chairs of course. They have something for every room of your home. In fact, you could easily outfit your home solely with Flexsteel brand furniture.
If you are interested in learning more about the Flexsteel brand and what they have to offer simply stop in to the Peerless Furniture store located in Fairview Heights. Or you may begin perusing their online inventory via their website.