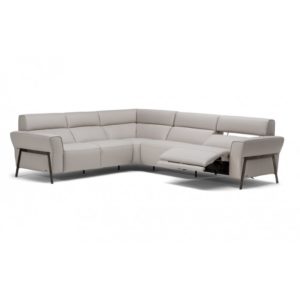 Decorating your home doesn't have to be a stressful time especially whenever you are shopping at Peerless Furniture store. They have a huge variety of furniture that you can stock your home up with. They have a team that can even help you customize their furniture so you are able to purchase the perfect piece of furniture for your home. It's great to work with a company that has a high priority of making their customers lives easier.
I would suggest that you stop by Peerless Furniture to take a look at some of the stylish pieces they currently have available. I think that my favorite type of furniture they offer are the sectionals. These beautiful leather sectionals are able to offer plenty of seating for everyone in the home and you can customize your piece so that it includes recliners and storage spaces. They offer brands like Natuzzi Editions, Fjords, and my personal favorite, Flexsteel. Not only is Flexsteel well known throughout the furniture world, they also make stunning furniture to backup all of the hype. You can save 50% when you purchase any Flexsteel furniture in-store or custom order it. This means you will be receiving a piece of furniture that is made by one of the best leather furniture brands for 50% off. You can't beat this deal!
They have an incredible selection of leather reclining sectionals near Granite City. These sectionals range in color, types of leather, and style. You will definitely be able to find something that would look great in your home and with your style. One of my favorite sectionals is the C021 Stationary Sectional with light gray leather and a recliner built in. It can fully recline meaning you will be able to lie back completely and you can adjust the armrest for this sectional. Visit us today to learn more about this style.