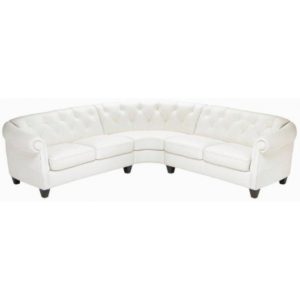 Regardless of your money status, you can definitely afford to have leather furniture in your home. So many people believe that they have to be rich and single to enjoy leather furniture, but this couldn't be the furthest from the truth. Having kids and pets shouldn't prevent you from buying high-quality furniture. Leather furniture can be a huge investment for some people, but it's going to pay off in the long run. The leather furniture available at Peerless Furniture is durable so it can last for several years without falling apart and having wasted your money.
It's important to us that all of our customers are able to start out on the right foot by purchasing high-quality brands like Flexsteel, Natuzzi Editions, and Fjords. When you start off with high-quality it's much easier to keep your furniture in great condition when it naturally comes in great condition. The easiest thing you could do to ensure that your furniture continues to look new is by wiping it down on a semi-regular basis. Taking a microfiber cloth and wiping your furniture down a couple times a month can keep the leather in good health.
Real, quality leather is a natural material that gets softer and more comfortable over time. When you purchase fake leather it's going to crack and flake which would not happen with any of the brands at Peerless Furniture. Some of our furniture will have brandings, scars, or other types of markings on it, however, you can also find leather that has been fixed to exclude these markings. To learn more about the different types of leather and brands available at our store you can drop by or visit us at www.peerlessfurniture.com. We know that you are going to love what we offer and you will be able to furnish your home in no time.