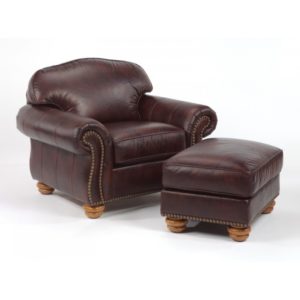 Everyone knows that it takes some hard work to make a house a home. You need to spend time on finding the items that bring out your style and personality all while collectively making things comfortable. With help from Peerless Furniture store near Arnold, MO, you'll be able to find some great leather furniture for your home. We guarantee that there is something that can fit anyone's personal style.
You put hard work into purchasing your furniture so we put a lot of hard work in finding the right furniture for our store. We choose companies that spend much effort on creating a high-quality product for customers. Every brand found at Peerless Furniture is going to offer you longevity along with style and comfort. These brands have extremely high standards when it comes to production then they will be put through intense quality checks to ensure that they are worth your while. You can find the Natuzzi Editions, Flexstell, Fjords, and much more at our local leather furniture store.
Each of these brands starts with a foundation that is built to last. The frames may seem like the least important part of the furniture, but it's what makes your furniture so durable. They start by using the best wood they can find. It's high quality and sourced from only specific places and companies. If you need a little more insurance for peace of mind then you'll appreciate the warranty coverages that these brands offer your purchase. You'll have a coverage that can repair any unexpected problems that occur with your sofa's frame for a lifetime. You will have a variety of different warranties that come along with your purchase. In order to learn about the rest of them, you can visit with one of the sales representatives at Peerless Furniture store, today.