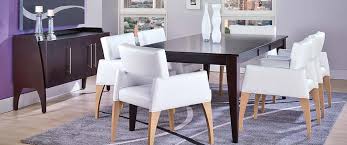 A classic dining room set will take your dining room from hum drum to spectacular. Traditional dining room sets are known to show wear and points of weakness within the first 1-2 years of use. However, thanks to the Peerless Furniture store near St. Louis, MO you can purchase a classic dining room set that will last a lifetime and continue to showcase its beauty for decades.
Peerless Furniture is dedicated to bringing you the top brand names in furniture. These include Natuzzi and Natuzzi Editions, Klaussner, Fjords, Flexsteel, and Canadel. Canadel, in particular, is one of the leading brands for dining room furniture on the market.You can shop their brand and generate a completely customized look in your dining room. However, you will never have to worry about the quality you will get as Canadel never skimps on the quality of all their materials.
You can begin by perusing the table types. Choose from boat, drop leaf, square, oval, rectangular, or round. Then choose the desired height for your table. Next, you can also choose between wood or upholstered chairs. If you'd rather shop a different route you can certainly shop according to style. Canadel categorizes their styles into Classic, Traditional, Transitional, Contemporary and Farmhouse. Each of these styles is unique all their own yet they remain completely true to the Canadel standards of quality craftsmanship. They also categorize them into differing collections. These include Loft, Custom Dining, High Style, Champlain, and High Style. Contact your local Peerless Furniture store representative today for more details on how you can transform the look of your dining room. Shop today to achieve your desired look faster than you can dream it into reality.