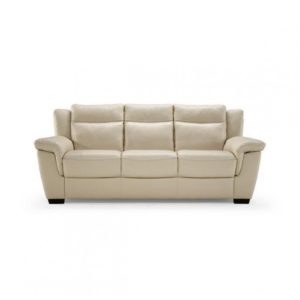 Gone are the days of needing a huge ugly recliner to be able to relax in your living room. As the years have passed furniture companies have been able to streamline comfort and relaxation while making a sleek, stylish piece of furniture. A few brands that are offering these types of furniture are Natuzzi Editions and Flexsteel. These brands take style and comfort so seriously that you won't be able to pick a wrong piece of furniture.
You can now have reclining options in many different styles of furniture not just in the standard reclining chair. Recliners can be put into sofas, loveseats, and sectionals which is incredibly convenient for all of us. With the Natuzzi Edition brand of furniture, you'll be able to enjoy the zero clearance reclining furniture. This means that you don't have to place your furniture further away from the wall in order to avoid scraping and scratching it. The furniture will recliner out instead of backward saving you the headache of buying touch up paint. If you want to get a closer look at these features you can visit the Peerless Furniture, leather furniture store near High Ridge, MO. Each of the brands offered at our store will come with many different features that you would enjoy and we want you to learn about them.
There are so many great benefits to owning leather furniture and you deserve to enjoy them. You can stop by the Peerless Furniture store or visit our website to get a better idea of what you are looking for. Working with our team of representatives can help you to streamline the shopping process and find something that works well within your budget. We can't wait to help make your home more comfortable and stylish with some items from our showroom.