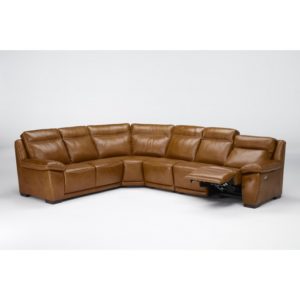 We here at Peerless Furniture understand how time-consuming buying and decorating a new home can be. This job is even harder whenever you don't have a great set of furniture for your new space. Decorating and furnishing go hand in hand and luckily for you, Peerless Furniture can help you check a few steps off of your list. With help from our Flexsteel Furniture store near Arnold, MO, you will be able to find some of the highest quality furniture and decorations for your home that are available on the market. We have a team of experts that will work with you every step of the way to make this process as stress-free as possible.
The only brands you will find inside of Peerless Furniture are those that are the best on the market. You can find brands like Flexsteel, Natuzzi Editions, Fjords, and much more in between. One of the easiest ways to furnish your living room is by finding a beautiful sectional. This is all of the seating you need in one piece and you can even choose to customize it to your personal needs. If this isn't your style then you can choose from all of our other sofas, love seats, recliners, accent chairs, and more. I will admit that one of my favorite pieces in my home is a beautifully crafted light brown leather sectional with recliners built in. This allows everyone to relax at once which we all enjoy. Whenever you purchase your own Flexsteel leather sectional you will understand exactly what I'm talking about.
There is a huge variety of leather sectionals circulating our store at all times. Whenever you are ready to find the perfect piece for your home you can simply stop by our store and take a look around. Our team can't wait to help you through this process.