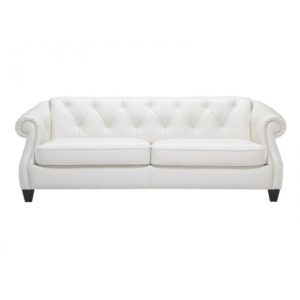 When looking to add leather furniture to your home, consider any of the brands carried at the Peerless Leather Furniture store near Litchfield, IL. It is there where you will find all the top brands which includes Natuzzi Editions, Canadel, Fjords and Flexsteel. Stop in to the store to look at what each of the brands has to offer. There is also an option to place a custom order on the furniture that would be perfect for your home. The sales representatives at the store are standing by waiting to help you furnish your home and create the space you've been dreaming of.
When it comes to leather, you might find there are more options than you thought. The sales representatives at the Peerless Furniture store are ready and waiting to help you find that perfect leather sofa, love seat, or recliner. Take for instance the Natuzzi Edditions brand. They offer two different families of leather. First off is the Protecta family of leather.  This leather has been covered by a thin protective film to enhance its ability to resist stains and signs of aging. This leather will be more uniform in color and not show as many of the natural markings.  It is perfect for those with pets or young children.
The second is the Natural family of leather.  This leather is extremely soft and is a natural looking leather which dons many of the natural range marks, barbed wire scars, wrinkles, scratches, and even branding marks. There are light variations between one hide and the next. In fact, you may even find these variations within a single hide.  This family of leathers is perfect for those who are looking for the refined elegance of natural leather.