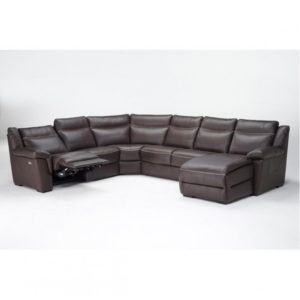 Choosing the right furniture for your home can be an overwhelming task to say the very least. However, you can make the process much easier by choosing to shop at the Peerless Furniture store in Fairview Heights, IL. Even if you're looking for a new leather sectional near Litchfield, IL you can get it from the Peerless Furniture store. It is there where you will find all the top brands on the market. These include Natuzzi Editions, Fjords, Flexsteel, and Canadel. Each of these would be an excellent brand of furniture to add to your home.
When you first begin looking for that perfect piece of furniture you may want to have an idea of how much space you will have in the room and what type of furniture you like best. Do you like traditional seating or comfortable, reclining furniture? Once you've figured that part out you can decide what type of covering you would like. Leather is a very popular option right now. Real leather is durable and strong and is great for families with children and/or pets. At the same time, leather makes a very distinct statement no matter what room it's in.
The Fjords brand leather furniture would be an excellent addition to any home. They produce three different lines of leather furniture. The first line, the Nordic line is a fully protected top- grain leather. It undergoes a careful processing to make sure it is protected from stains and minor wear. It is a good choice for anywhere that will be high traffic.
The Soft line leather has, of course, a softer feel and a more natural leather feel. It is treated with a delicate finish just to ensure some protection against stains and spills.
Finally, the Astro line rounds out the Fjords leathers. This line is also known as semi- anilin. It is only partially anilin dyed.