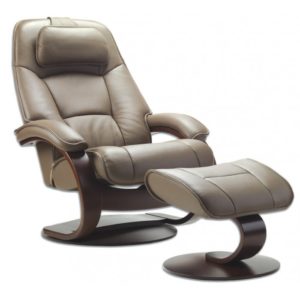 The Peerless Furniture store (www.peerlessfurniture.com) in Fairview Heights, IL is known for carrying only the top brands in furniture. These include Natuzzi Editions, Flexsteel, Canadel and Fjords. Each of these brands has been setting the bar on quality standards within the furniture industry for decades. They know what it means to make excellent furniture. So, whether you're looking for a new leather sofa near Springfield, IL or a new recliner, Peerless Furniture has just what you're looking for.
The Fjords brand is well known for their reclining furniture specifically. However, you would be inclined to know their traditional sofas, sectionals, and chairs, are quite impressive as well. You simply can't go wrong when you purchase anything from within the Fjords brand. It is also very easy to mix and match this brand with another from Peerless Furniture. They are extremely versatile yet impressive enough to stand alone as well.
Once you've chosen your Fjords piece of furniture you can choose a covering. Choosing between fabric or leather will be your main decision really. If you are bringing this furniture into a home with children, or pets, or really want this furniture to be the star of the room, I would suggest going with a leather covering.
No matter which covering you choose, though, you can rest assure knowing it's made with the highest quality materials the company can get their hands on. Their furniture is based on Norwegian design and continues to stun customers. In fact, they've been at this since 1941. They manage to walk the fine line between pushing the limits on innovation and never compromising the overall quality and integrity of their pieces. They are truly works of art. And they will prove to be a stylistic piece in your home that you will always look forward to coming home to.