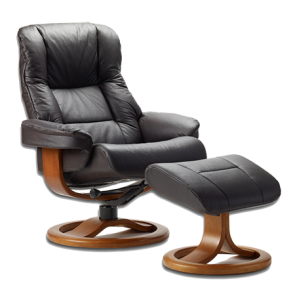 When you walk into my home I want the person to feel comfortable and at home.  I want the space to feel comfy and inviting.  I have walked into some people's homes before and felt I like I had just entered a museum.  All their furniture, leather furniture to be exact, was exquisite.  The whole home was spotless with not a mess or dust spec anywhere.
I could immediately tell their home was stocked with the luxurious Fjord leather furniture brand.  St Louis Fjords leather furniture brand specialty is in different leather options. They have everything from leather sofas, chairs, ottomans, loveseats, office chairs, zero gravity chairs along with many other options.
St Louis Fjords leather furniture brand comes in over 10 different collections so whatever your style or taste there is likely to be one that fits your needs and wants.  Some of their collections they have include: Classic, Admiral, Avensis, Boss, Alfa 510, Alnes, Ona, Adventure along with many others.  Each of the collections are unique and special.  Attention is paid to every detail to make sure perfection is shown every time. Fjords is highly reputable all over the world. This brand is the largest distributor currently in Norway and is becoming one of the most popular brands in the world.
Fortunately for the people of St Louis this brand is sold locally here in St Louis.  The commitment of this local St Louis leather furniture store to provide only the most highly sought after brands show the commitment to their customers.  They want their customers to always have the best and this is how they show it by always giving them the best options.