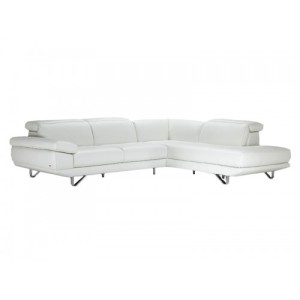 Many homeowners are driven to use more environmentally friendly products when renovating and decorating their homes. For this reason the Natuzzi brand has committed to seeking out green alternatives and environmentally friendly ways to produce high-end, high quality furniture. The Natuzzi brand is just one of the brands you will find at the Peerless Furniture store in Fairview Heights, IL near Belleville, IL. Since Peerless Furniture is committed to bringing only the best to their customers it is only natural that Natuzzi is a part of that effort.
One of the main materials Natuzzi uses when constructing their leather sofas near St. Louis, MO is wood. As a result, Natuzzi is careful to keep in regards the protection of trees and rainforests. While Natuzzi is only interested in the best wood available for their designs they are only interested in wood that is legally produced and comes from forests managed in a responsible manner. Natuzzi will not accept any wood that is illegally produced from unchecked and/or endangered rainforests.
In order to approve the wood they receive the Natuzzi brand and its employees spend considerable time collecting data in order to prove the source of the wood. In fact, the Natuzzi group will not accept wood from any vendor which refuses to declare the country of origin, the legality of the transaction, as well as the exact positioning of the trunks being cut down. Their vendors must use wood from intact natural forests or other sites noted as "High Conservation Value Forests" unless they have been certified by FSC standards. Their vendors must also be refraining from selling wood from logging related to social conflicts, from tropical or subtropical regions linked to the projects of converting natural forests to plaintations.