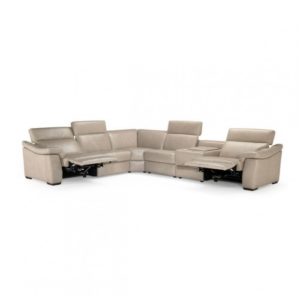 Natuzzi Editions is well known for their incredible attention to quality and detail. This is precisely why the Peerless Furniture store chooses to carry the brand. In fact, there is a St. Louis leather reclining sectional sale at Peerless Furniture that has all the top furniture brand manufacturers. These include Canadel, Klaussner, Fjords, Flexsteel and Natuzzi Editions. Each of these brands sets the standard for high quality craftsmanship throughout the entire industry. If you want to learn more about any of these brands, you can simply stop in the store or begin perusing the online inventory via the store website.
The padding of a piece of furniture is arguably one of the most important aspects of the furniture. Padding that quickly breaks down and fails to hold its shape will lose its luster and shape quickly, thus leaving the customer dissatisfied and less likely to return to the brand when they are ready to purchase furniture again. Natuzzi Editions uses 3 different types of padding in each of their models. These include polyurethane, polyester fibre down, and goose feathers.
The Natuzzi technicians study the technical characteristics of the polyurethane for each model, in terms of density and hardness. With careful respect for the environment, the polyurethane is tested in their lab, checking for comfort over time.
The fibre fillings are thin polyester filaments. They ensure a high level of comfort and softness following their being processed in a certain way. This particular type of padding is used in the seating, the back and the armrests of the furniture. Specifically, it is utilized to maximize comfort at all of the main pressure points on the body when seated in the furniture.
The natural goose down filling is also used specifically to maximize the comfort level of the furniture. It is high quality down and offers a high degree of softness.