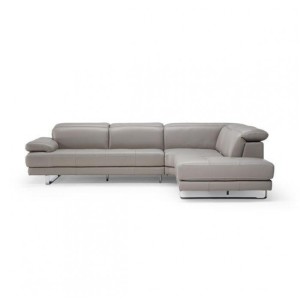 Thanks to the Peerless Furniture store it is incredibly easy to get the perfect leather furniture for your home and/or office. They carry all of the top furniture brands and are committed to excellence in not only their product but also their customer service. They are the St. Louis leather furniture store that everyone in the area turns to for their furniture needs. By choosing Peerless Furniture you eliminate the need to go anywhere else. Here you will find brands which include Fjords, Flexsteel, Canadel, Klaussner, and Natuzzi Editions.
The Natuzzi Editions brand is one that is highly noted for their craftsmanship as well as their commitment to fine furniture. Their leather furniture is probably a bit more popular but all of their furniture is highly sought after. When starting to look at the Natuzzi Editions brand for your leather furniture purchase, you will have two different types of leather to choose from. The Protecta leather is the first type. The Protecta leather is strong and supple. It is covered by a thin protective film that protects the furniture from stains as well as signs of aging that comes along with normal wear and use. This type of leather is a particularly good option for an active family with active children, as well as, those living with pets. It comes in a variety of colors. Please feel free to speak with a Peerless Furniture representative. They will be happy to show what they have available and steer you towards something that matches your personality and lifestyle.
To learn more about the Natuzzi Editions brand, or any of the other brands, simply stop into the St. Louis leather furniture store located in Fairview Heights, IL. Or you can also begin perusing their inventory online via their website. Contact them today to see the difference  leather Natuzzi Editions piece of furniture can make in your home.