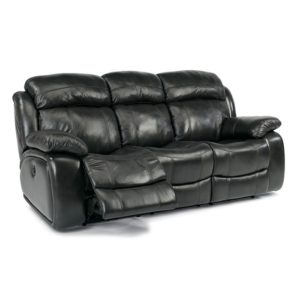 Purchasing furniture is a large financial investment for most families. This is why it is so important to do your research on the high-quality furniture that you plan on purchasing. The more you learn about the brands that you are interested in purchasing the more peace of mind you'll have whenever you actually go home with your pieces. At Peerless Furniture they want you to know as much as you can so that there will be no buyer's remorse when it comes to your purchase.
I'm sure you've been in situations where you purchase furniture that is supposed to last for several years only to fall apart quickly. Whenever you shop for furniture with Peerless you won't have this problem. Their leather furniture is built with quality materials and with very strict standards so that you can trust the pieces that you purchase.
The Flexsteel brand not only offers stylish items to put in your home, but they are there to ensure that it should be long lasting. They will offer different types of warranties to go along with what you purchase. They offer a Lifetime Limited Warranty for the internal structures of the furniture, a Five-year limited warranty for the electrical components, sleeper mechanisms, and mechanical components. There is also a one-year limited warranty for the finish on the wood, plastic parts, metal parts, pillow filling, and upholstery materials. As long as you are using your furniture in normal situations and indoors they should last for a long time. If something were to unexpectedly go wrong then Flexsteel will own up to the issue and fix it. Whenever you are ready to find your new favorite living room piece you can visit Peerless Furniture. This leather furniture store in St. Louis has something for every style of home and you'll love what they have to offer.