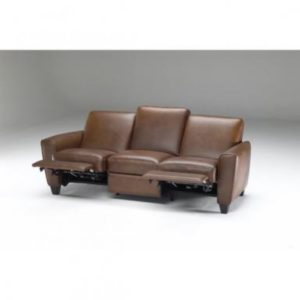 We live in a world where environmentally friendly products are much more popular than ever before. It's great to know that the Natuzzi Editions brand available at Peerless are seeking out ways to make better choices that are green and friendlier to the environment. It's important to know that these green changes don't mean that their products aren't high quality. It's quite the contrary actually. This brand available at Peerless Furniture in St Louis will bring the best and brightest furniture that you could possibly imagine. They are committed to offering their customers only the best.
We know that the Natuzzi brands are made with wood and leather mostly. They want to make sure that these leather sofas aren't going to callously waste our natural resources. Natuzzi finds it extremely important to protect trees. They also use only the best wood when designing your piece of furniture so that it will last for a long period of time. Listen up because this is the best part! They only use wood that is legally produced and managed well by responsible companies. They refuse to use wood that hasn't been checked or that could possibly be illegally produced or cut down from rainforests. To ensure that all of the wood, they use is acceptable they will spend a good amount of time researching the products to make sure that it is okay to use. If a company that is selling wood to Natuzzi refuses to declare the origin of the country, the positioning of the trunks, and the legality of the transaction then they will reject the sale. Those companies that work with Natuzzi cannot work with social conflict companies either.
Whenever you're ready to be part of the Natuzzi team you can visit Peerless Furniture. Their crew can help you learn about the products that they sell and can even find you a beautiful piece of furniture.