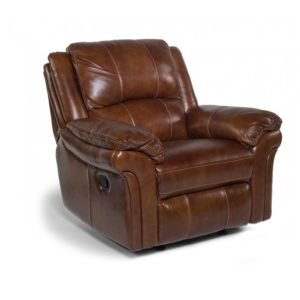 Is your house really complete without a comfortable recliner to relax in? If you're like me then you will definitely want to complete your collection with a beautiful comfortable chair. How about that man cave? Do you have your chair picked out yet? Well, Peerless Furniture can help you find the right chair for whichever situation you are shopping for.
We know that you don't want just any type of chair. You need something that is comfortable, stylish, and durable. With the Peerless collection of furniture, you'll have all three of these qualities in one chair. You will be able to choose from the Fjords, Natuzzi Edition, Flexsteel, and Canadel brands at this local leather furniture store. Each of these brands will use quality materials to ensure that they will last for a long time.
If you ask around you'll find out that most people agree that leather is the best material that you could choose for a chair. This is why they are such a great choice for your home. There are so many "man" chairs out there that are terribly ugly, but all of the furniture at Peerless is beautiful so the lady of the home won't be angry about adding in another piece of furniture. You will find the best leather chair near Marion, IL at Peerless Furniture. Their selection of furniture is all functional and comfortable put together with precision to ensure that they will last you a long time.
It's incredibly important to remember that not all furniture is built the same. You won't be able to find a quality piece of furniture in any ole warehouse. You need to make sure that the place you are shopping has high standards that they stick to. With Peerless Furniture you can have a great shopping experience and you'll leave with top quality pieces.