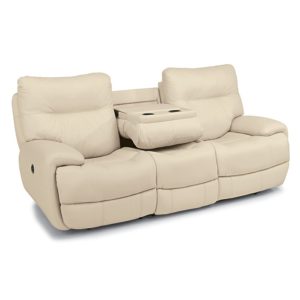 Does anyone remember purchasing their first piece of furniture? I remember that experience very vividly. There was something so exciting about the experience because I felt like I was finally an adult. The only part of the experience that wasn't so fun was dropping the cash to pay for it. It was nice to have a new, quality piece of furniture in my home. Whenever you shop with Peerless Furniture you'll be able to enjoy your first furniture shopping experience and you'll be able to save quite a bit of money. They want to make sure that their customers are purchasing a piece that is durable and can last for an extremely long time. Another benefit of shopping with them is that their furniture is reasonably priced.
They have an excellent selection of leather reclining sofas near O'Fallon, IL for you to choose from. Whether you're looking for something more sophisticated or a stylish sofa to add your comfy living room, Peerless has what you are looking for. One of the really convenient sofas that are offered in the inventory is the Evian Sofa. This sofa can convert into a loveseat with a cupholder by folding down the top cushion down to reveal an armrest cup holder combo.
Flexsteel brands of sofas are all made in a heavily monitored environment in order to ensure that every last detail is perfect. You can even custom design your furniture with Flexsteel through Peerless to make sure that your new piece of furniture will fit into your home perfectly. Not only will it be beautifully designed, but it is also going to be extremely durable. If you want your furniture to last through the many changing years of your life then the Flexsteel line of furniture is where you are going to want to start. Visit Peerless to start your furniture shopping experience today!