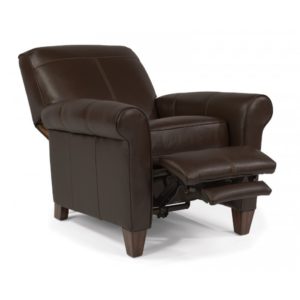 As you age you may find that your furniture needs change slightly. Just because the needs change it doesn't necessarily mean that your style will change. Perhaps you have a family member that has some specific furniture needs as their bodies age. Lift chairs are a great thing to add to your home if you find yourself having harder times getting up and down. With the Flexsteel line of furniture, you'll be able to find lift furniture that will be there to help those who have pain or discomfort. The great thing about lift furniture is that it allows those with aging problems to be able to maintain their independence. In fact, there are many different options to choose from when it comes to the lift furniture that is available at Peerless Furniture.
Your local Peerless leather Furniture in Carbondale, IL is known for their excellent leather furniture. They have top brands of leather furniture like the Fjords, Canadel, Klaussner, and of course Flexsteel. These brands are known well for the quality, style, comfort, and their durability. You can shop with their team of experts who will work tirelessly to find the perfect piece of furniture for your home. Investing in this furniture is a very wise choice.
There are several different options of reclining and lift furniture to choose from when it comes to the Flexsteel furniture. You don't have to have a giant clunky piece of furniture anymore. There are new designs and styles that can fit in with the style of your home. You'll never have to compromise your personal taste because of functionality that you need. We are convinced that you can have both with the furniture that is offered at Peerless. Stop by this local store to start your shopping experience off on the right foot.