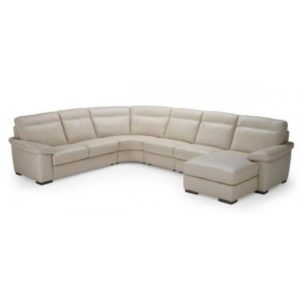 Adding warm and inviting furniture to your home is an excellent way to bring a sense of style and class to your living space. The Peerless Furniture store in Fairview Heights, IL is one that is committed to carrying the top brands on the market making it easy for you to get great furniture, at a great price. There you will find all different type of leather sectionals near Springfield, IL, sofas, love seats, recliners, and other conversational seating options. The brands in the store include Flexsteel, Fjords, Canadel, and Natuzzi Editions. Each one of these is well known for what they bring to the industry. Stop in the Peerless Furniture store to see for yourself.
Many customers find great value in the Natuzzi Editions brand. It's no secret what their reputation is, either. They use only high quality materials throughout every single piece of furniture. Every part of the furniture is considered; everything from the frame to the outer covering. No detail is overlooked. For instance, their leather upholstery is a highly-valued material. Not only does it look great but it only gets better in time. It is strong, flexible, and naturally adapts to the shape of your body to offer you the utmost comfort. Unlike other faux materials, the leather used by Natuzzi keeps cool during the summer months and warm during the winter months. There are two families of leather offered by the Natuzzi brand. These include Protecta and Natural.
The Protecta leather is strong and supple. All the Protecta leathers are covered by a thin protective film that protects the leather from stains and spills. This makes it a perfect leather for active families with children and/ or those with pets.
The Natural line of leather is exceptionally soft and velvety. These leathers are treated in a manner that leaves the original, natural markings in place. With this leather, you will easily be able to see the grains and scars on the hide. It simply adds to its character.