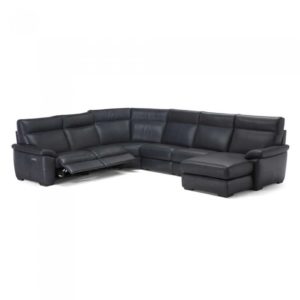 We here at Peerless Furniture want you to have only the best for your home and this is why you should consider buying something from the Flexsteel brand. Our store offers some of the best leather reclining sectionals near Festus, MO, all high-quality pieces ranging in different styles. You're also going to get an incredible price tag when you shop at our store.
Flexsteel furniture is a great brand that has been around for over 100 years perfecting on greatness every single year. One of the reasons they do so well is because of the Blue Steel Spring technology. This technology allows you to have an extremely comfortable chair for years to come without having to have it restrung. These chairs are so durable giving it a long lifespan so that you don't have to buy new furniture every few years. Find the perfect chair, recliner, sofa, sectional, or loveseat when you visit Peerless Furniture, today.
The Flexsteel brand has been doing great this year. In fact, their sales have increased by 5% this quarter. They've seen a year over year increase of 7.1%, as well. This just goes to show that when you do things right the rewards will always flow. This brand has been around for over 100 years and the Blue Steel Spring has been in production for over 75 years with little change having to be made to it. Do yourself a favor and purchase seating that will never let you down, pun intended!
Now that you know more about this wonderful brand you can start shopping through some of our inventory by visiting the website or stopping by the store. One of our representatives will be happy to help you find something that fits both your needs and your price point. We can't wait to make your home a little more comfortable.