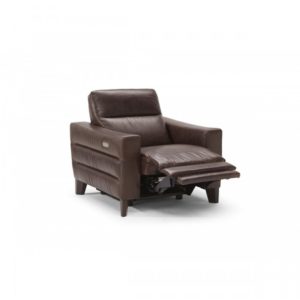 Is any home complete without some type of recliner? If you're asking me I'm going to have to say no. This probably says a lot about how I feel about relaxation, but that's okay by me. The people over at Peerless Furniture want to help you find reclining leather furniture near Springfield, IL with the best prices around.
I'm a big believer in having a living room that offers the most comfort possible. There is something so much more relaxing about a reclining sofa than one that isn't built without. However, if you enjoy a standard sofa you will find plenty of those at the Peerless Furniture store. You can purchase ottomans with us to put your feet up on too. There are tons of brands available at our store like Natuzzi Editions, Flexsteel, and Fjords. These brands are all really well known, but Flexsteel is one of the greatest available on the market. The Flexsteel brand has been around for many years creating furniture that has gotten better with every year. They want to create even more comfort with every passing day without you having to purchase a massive, ugly recliner. This is because all of their furniture comes with the Blue Steel Spring technology built into all of their sectionals, chairs, sofas, and so on.
You should also know that any of the furniture built by the Flexsteel brand can be customized to include the reclining feature in whichever spots you would like. If you think you want to customize a Flexsteel piece of furniture you can talk with one of the representatives at Peerless Furniture. Everyone who works at this store wants to help you find the perfect furniture for your home and this is why they work so hard to help you throughout your shopping process.