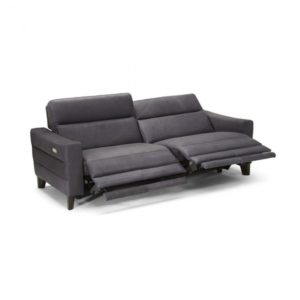 I fully believe that the living room is the heart of the home. This is where the family comes together to relax and enjoy each others' company. How can you enjoy that time if you have a couch that's falling apart and chairs that offer no support in their cushioning? We here at Peerless Furniture are ready to help you find something to replace those terrible old sofas and chairs. They have a huge selection for you to choose from in-store and online.
One of the brands you can find at this store is Natuzzi Editions. This brand has been around for many years and they have perfected their craft. One aspect of their furniture that they take great pride in is the way they cushion the seats. Of course, comfort is incredibly important to them so they make sure that you will have comfort for many years to come. The way that they pad their seats will ensure that you don't have a breakdown and sagging over the years. They will use three different products to fill the cushions. These three are polyurethane, fiber filling, and natural down. These three offer the best support without losing fluffiness over the years. The Flexsteel brand also went to extreme efforts to ensure your comfort. Their Blue Steel Spring has been around for years and won awards for what it can do. This spring will never need retying or restrung over the years. They are so confident in this product that they offer you a lifetime guarantee to go along with it.
If you're interested in learning more about these two brands you can visit Peerless Furniture. Here you will be able to find reclining leather furniture near Wildwood, MO, that will offer you comfort and relaxation for many years to come.