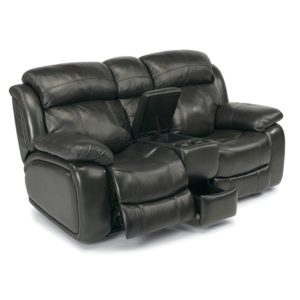 So you're in the market for a new sofa, sectional, or recliner and I have exactly what you've been looking for. I know that you aren't just going to take my word for it though. You need some convincing with details and facts about what you're going to purchase and I totally support this! We here at Peerless Furniture want to make sure that our customers are making an educated decision before they commit themselves to a new purchase.
One of the best brands that you can find out Peerless Furniture is Flexsteel. This is a brand that has been around for many years and we know it's here to stay for a while. This brand has a lot to offer when it comes to style, comfort, and longevity. You will be able to find recliners, loveseats, sofas, sectionals and all the random odds and ends. This is a brand that hasn't changed much in years because of the great quality that they produce. Their Blue Steel Spring system is so long lasting that you will be able to enjoy your furniture for many years to come. This spring will never untie or loosen up like most cushions do over time. If anything were to ever happen with your spring system then you'll be covered by a lifetime warranty to fix whatever issue may come up. This is just one of the reasons why Flexsteel is such an incredible brand of furniture. They also must go through very intense production steps to ensure that it is up to the standards of their brand. They are then tested for structural durability. The one thing you can be sure of is that this furniture will last.
Whenever you're ready to learn more about this brand you can visit Peerless Furniture. This Flexsteel furniture store near Barnhardt, MO, has everything you need to make your house more of a home. Visit our store today to get started on the right foot.