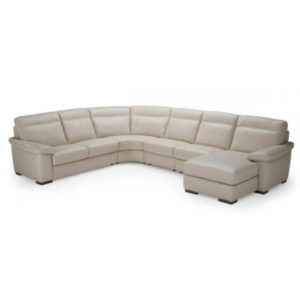 Are you trying to decide between a sectional sofa or a furniture set? Trying to decide between the two can be a tricky time, but we here at Peerless Furniture believe that the sectional sofa has several advantages that you may be interested in learning. With a little help from the experts, you'll be able to make your decision by the end of this article.
There are many reasons to purchase a sectional for your home, but the number one reason is that you can save some space. If you have a big family or tend to entertain a lot of guests then you definitely need ample seating. The sectional is best for this because every piece fits together as opposed to having a sofa, loveseat, and chairs spread out through the living room. If you have a large living room and need to take up some space then your best option may be to purchase a set of furniture, but for most of us, this isn't the case.
I also believe that sectionals are so much easier than have three or four pieces of furniture to organize in a space. A sectional usually sits one way and that's your only option. Of course, this may be a negative for some of you out there. I'm aware that some people like to move furniture around every so often to freshen things up, but I absolutely despise it. This is why I love my sectional because it doesn't need to be rearranged.
The great thing about the brands of sectionals available at Peerless Furniture is that you'll basically be able to customize it to be exactly how you want it. You can add in reclining functions to the seats and you can have storage options, as well. There are many different things that you can do with the brands that are available at our store. Visit us to find beautiful reclining leather furniture near High Ridge, MO, that will fit wonderfully in your home.