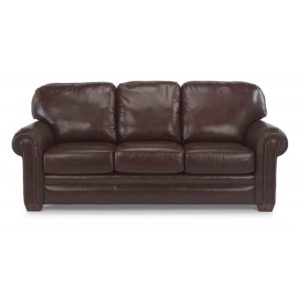 I'm sure the idea of shopping for new furniture seems really daunting right now, but it really doesn't have to be with a little help from Peerless Furniture store. The team of experts there will be able to help you choose through all of those coverings and colors. It's also important to stick to your budget and you can bet that Peerless Furniture has something right for you without ever pushing you to extend your budget.
Perhaps the most popular types of furniture sold at Peerless Furniture are the leather pieces. This is their specialty at this store with great brands like Flexsteel, Fjords, and Natuzzi Editions. It's very important that you know that leather furniture is for all types of design and lifestyles. One of the biggest misconceptions about leather furniture is that they are only for the rich, but this is quite possibly the furthest from the truth. Every single home would benefit from having a leather sofa. They end up saving you a ton of money in the long run because each one of these brands will last a lifetime.
A leather sofa can bring a bit of elegance to a room but it can also blend in beautifully with an eclectic home. We here at Peerless Furniture truly believe that every home would look great with some type of leather furniture in it. You can start your search for a Flexsteel leather furniture in St. Louis at Peerless Furniture. This has something for everyone with tons of chairs, recliners, sofas, and sectionals for you to choose from. We are ready to make your house a home with any of the great pieces that we offer in store. If you can't find anything in stock you could custom order something specifically for your needs with help from one of our team members.