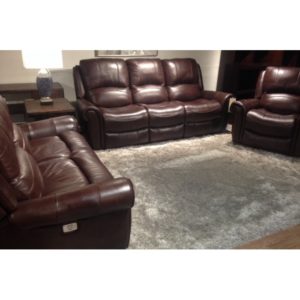 I'll be the first to admit that purchasing furniture isn't always the most fun experience. It's a huge investment to make and nobody really likes dropping a whole lot of money on one item. At Peerless Furniture they understand that you spend a lot of time researching brands and finding items you are interested in. They don't want to waste any of your time or hard earned money. This is why they offer only the best furniture available on the market and they do it for a very reasonable price. Not only will you be able to afford this furniture, but you're also not wasting any of your money because these brands offer furniture that will last a lifetime. Spending your money with them definitely isn't a waste. You can find so many styles of sofas, sectionals, chairs, and so on when you shop at Peerless Furniture.
Along with offering the best-priced furniture, you will also be able to find incredible sales at this local furniture store. Throughout the year you will be able to take advantage of many of the sales that they have. You can also find some really great items on clearance in store. These items are simply being moved out of the store and never broken or in terrible condition. They have a stunning three-piece leather furniture set that has a sofa, loveseat, and recliner all under $3,000. You can also save tons of money when you purchase any Flexsteel furniture in-store or custom orders. They are currently offering a 50% discount on all the Flexsteel orders at Peerless Furniture.
If you're interested in buying or looking at any of the reclining Flexsteel Furniture near St. Charles, MO, all you need to do is drop by our store or the website. We guarantee that you will be able to find something awesome with an incredible price.