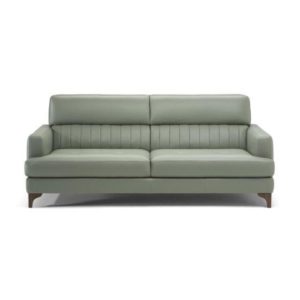 Owning a high-end leather sofa, love seat, or recliner is one way to add value, style, and class to your home. At the Peerless Furniture store near St. Louis you will find all of the top furniture brands under one roof. It is there where you will see Natuzzi Editions, Klaussner, Canadel, Fjords, and Flexsteel. Each of these brands is well known in the business as being the best. They've all withstood the test of time and have seen significant company growth despite any ebbs and flows in the economic market. In fact, they all do very well on a global level. One of the main reasons they do so well is due to the fact that they are completely committed to using only the finest materials to build their furniture.
The leather used to make the furniture, specifically Natuzzi Editions furniture, is authentic leather. It sports natural markings and only gets better in time. Unlike other knock off brands you won't experience any cracking or splitting of the leather as you use it. On the contrary, as you use a Natuzzi Editions leather sofa, love seat, or chair the leather will stretch as you use it leaving it to becoming softer and even more comfortable the more you use it. This is just one of the many amazing qualities of a Natuzzi Editions piece of furniture.
Not only are the coverings of the best material but the inner-workings are also supremely built. Each piece of Natuzzi Editions brand furniture is built using high quality material. The designs may change but the commitment to the quality of the sturdiness of the furniture is never compromised. For this reason you can be sure your Natuzzi Editions brand furniture will last well beyond what any other competitor claims to do. To get an up close look at the furniture stop in the Peerless Furniture store in Fairview Heights or begin perusing their online inventory.