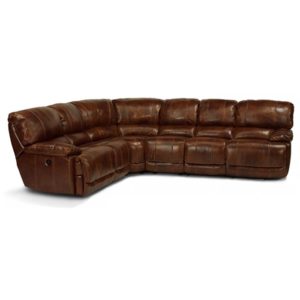 If you happen to be in the market for new furniture, look no further than the Peerless Furniture store near St. Louis, MO. At the store you will find all the top notch, high-end furniture brands. However, they are all offered at fair prices. Each one is built using the highest quality materials and is always held to the highest of market standards. In fact, the brands at Peerless Furniture set the standards for the furniture market. The brands you will find there include Flexsteel, Fjords, Canadel, Klaussner, and Natuzzi Editions. You've probably heard of one or more of these brands at some point in time. They each have an incredible reputation for their quality craftsmanship, their classic styles, and impeccable attention to detail and comfort.
Many would agree that leather furniture is making a comeback. Some would even agree that it never really went out of style. There was a time a couple decades ago when big box furniture manufacturers were churning out faux leather furniture by the truckload. The materials used felt more like a slightly pliable plastic and would breakdown and crack over time. Actually that didn't take much time at all. People purchased that furniture and found themselves with a dilapidated looking sofa in a matter of months.
The leather furniture found at Peerless Furniture is that of only the best leather. The leather is REAL! When you see it, feel it, it is apparent the difference between the faux leather and real leather. The leather used by the brands is all real and, because of this, will only get better and better with time. It's soft out of the gates. You don't have to wait months for it to get broken in and feel comfortable. That happens as soon as you get it into your living room.
To experience the leather furniture pieces at Peerless Furniture for yourself, simply stop in the store located in Fairview Heights, IL.