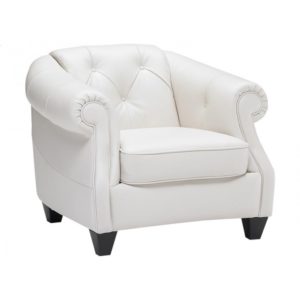 Your home is a not only a reflection of you, your personality, but also a place that should encourage your own rest and relaxation. This may mean different things to different people. At the Peerless Furniture leather furniture store near St. Louis, MO we carry a wide variety of only high quality furniture. In fact, we've been serving the St. Louis area for decades and continue to bring the finest furniture to all our customers in the area. We carry all the top brands which include Klaussner, Flexsteel, Fjords, Canadel, and Natuzzi Editions. Each one of these brands is well known for their high quality furniture and outstanding craftsmanship. In fact, when you buy one of their pieces you can expect it to last far longer than a big box furniture store piece. These are just simply made to last.
One of the most popular choices among our customers is a leather sofa. Well, actually any sort of furniture covered in leather. I'm not talking about the cheap, synthetic stuff either. Our brands only use top notch leather coverings. They are real leather and only get better with age. They come with unique markings that add to the coverings character and charm. Since it is real leather it just gets better with use. It gets softer and even more worn and comfy. So yes, you will be blown away at just how comfortable a high quality leather couch is when you first buy it from us, but you will also have the peace of mind knowing it will only get better from there.
If you are ready to explore the leather furniture options of Natuzzi Editions, Flexsteel, Fjords, Klaussner, or Canadel just stop in the store. It's the easiest way to get an up close and personal view of what we offer. However, if coming in just isn't your thing then feel free to start shopping online via our website.