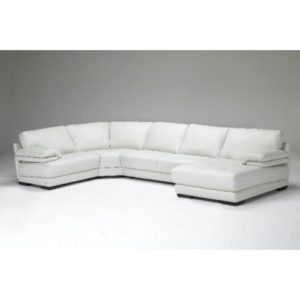 The Natuzzi brand furniture company is among the best in the world. They have a complete line of furniture that is suited for any home, no matter what your style. Fortunately for you, you don't have to travel around the world to get their product. You can find their pieces at the local St. Louis leather furniture store, Peerless Furniture. It is there where you will find Natuzzi Editions furniture, but also a number of other brands as well. Each of the brands carried are of equal esteem. Other brands include Klaussner, Canadel, Fjords, and Flexsteel. Just like the Natuzzi Editions brand, each of these is highly sought after by consumers and has decades of experience under their belt.
One of the most impressive attributes of the Natuzzi brand furniture is the leather covering. The leather used by the company is strong, durable, and you might be surprised to know that it just gets better with time. It naturally adapts to your body and keeps cool in the summer and warm in the winter. It is a highly valued material and has proven to be of great value by the company. You can choose from the vast array of colors they have available. Each one is warm and inviting and is never compromised when it comes to quality. In fact, when you purchase a Natuzzi Editions leather sofa, chair, love seat, or recliner, you can rest easy knowing you are making an investment into your home that will not only get better with age, but also last for decades.
Just as the leather coverings are made with high quality tans, the inner workings of all their furniture is made with only the best materials. Never will you find an old ratty Natuzzi Editions sofa. They just don't exist thanks to the pride the company takes in building each and every piece.