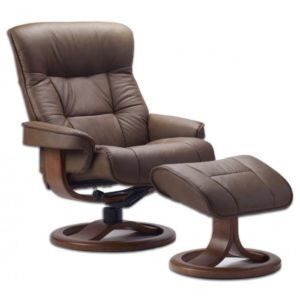 When it comes to furniture we can probably agree on one thing, it must be comfortable. Well, it should look pretty darn good too. When you choose any of the pieces sold at the Peerless Furniture store near St. Louis you will find a wide variety of furniture all manufactured by top choice furniture manufacturers. It is at Peerless where you will find brands that include Fjords, Flexsteel, Canadel, Klaussner, and Natuzzi Editions. Each of these is notorious for high quality, great looking, and incredibly comfortable furniture. In fact, they've all been selling their furniture on a global scale for decades. Despite ebbs and flows in economic states, these companies have continued to show growth. This speaks volumes of their products.
The Fjords furniture company takes quality and comfort very seriously. If a piece looks great but isn't comfortable to use, it's pretty much worthless. This is why Fjords focuses so much of their effort on creating custom pieces that offer supreme comfort while never compromising the quality of the furniture. In fact they have a complete line of comfort furniture.
The Admiral collection includes a chair design that provides variable adjustment with continuous support for your entire body. It is actually designed in a way to provide instant relief for your legs and back. This allows them to recover quickly. In addition, the Admiral chairs have a 360 degree swivel feature. It is one that would be an excellent addition to any home living room, media room, or even office.
The Alpha collection includes special design features as well. These chairs are most distinguished by their organic design qualities. The chairs in this collection are made with smooth congruent lines and a design that provides excellent support to every area of your body.
Stop in the Peerless Furniture store today to see how it feels to recline in a Fjords brand chair.