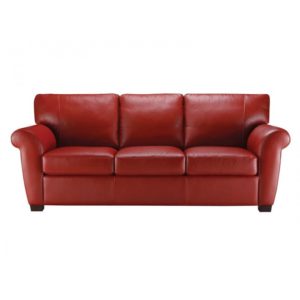 If you're into fine leather furniture, well-made furniture, quality craftsmanship then look no further than the Peerless Furniture, leather furniture store in Fairview heights, IL. It is there where you will find all of the top leather furniture manufacturers on the market. Brands including Natuzzi Editions, Klaussner, Canadel, Fjords, and Flexsteel are all carried at this location. Peerless has made it so easy to get a look at all the trend-setters of the furniture industry, all under one roof. The furniture sold here will blow you away with their attention to detail, innovation in comfort measures, and their ability to deliver just what you're looking for year after year. In fact, these brands have all been steadily growing despite any types of ebbs and flows in economics. And each is providing furniture on a global scale.
The Klaussner furniture brand is just one that is well noted for their leather furniture. The leather they use is 100% real and is always soft and supple, yet strong and durable. They are able to offer their leather in differing shades of color. However, every one of their leather pieces will show natural markings and blemishes which only adds to the character of the piece itself. Each hide will show natural scratches, healed scars, wrinkles, and stretch marks. These are not viewed as flaws but the benchmark of fine leather.
If you happen to come across a furniture vendor that is offering fine leather and that leather shows no blemishes or natural markings, it's just not real leather. Thanks to the standards of the Peerless Furniture store you can count on all of their leather furniture being 100% real, all the time. Each leather piece is a little different from the other, but only in the markings. Each piece is crafted using only the best materials and has met or exceeded all manufacturing standards.