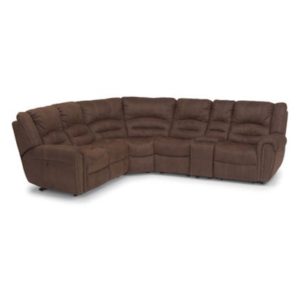 The top furniture manufacturers are those that are able to adapt well with the changes in consumer demands while also never compromising on the overall integrity of their design quality. Few companies do this and do it well. One such company is Flexsteel. Flexsteel is a furniture manufacturer that is 100% committed to this concept. In fact, they've been doing it for decades. They've actually been in business for more than 75 years. Only the most successful businesses are able to accomplish this type of endurance. They've seen the ups and downs of economic trends and continue to see growth within their company. This is why the Peerless Furniture store near St. Louis, MO carries the Flexsteel brand.
Peerless Furniture shares a commitment to excellence with the Flexsteel brand. While Peerless is not designing furniture they are choosing to carry only the finest furniture makers in the business. At the store you will find brands which include Fjords, Klaussner, Canadel, Natuzzi Editions, and of course, Flexsteel. These brands share a common interest in providing only the highest quality furniture to consumers. This is precisely why Peerless chooses to stock these brands.
When you think of steel you probably don't think of comfy and cozy furniture. It probably invokes feelings of cold and sterility. However, the strength of steel is exactly what makes Flexsteel brand furniture so incredibly comfortable. Its strength is second to none. You won't get a sofa or loveseat that ends up sagging and slouching within a matter of weeks. Instead you will get a piece of furniture that is designed to withstand hours of use. Simply put, Flexsteel furniture just doesn't break down. They use their trademark Blue Steel Spring system in their furniture and guarantee the durability of the pieces for a lifetime. Contact the Peerless Furniture store to learn more about the Flexsteel brand and its incredible durability.