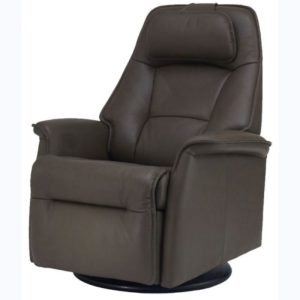 At Peerless Furniture we believe your home, your furniture, your décor should be a reflection of you. Every home has a feel as unique as the family that lives there. If you're like me, your home may look like a hodgepodge of furniture pieces and décor, all of which you love. The only problem with that, sometimes, is that you get home with a brand new piece (that you love) only to realize it completely clashes with some of your other things. This is when it is helpful to shop with a friend. Believe me, I've learned this firsthand.
At Peerless Furniture, a St. Louis leather furniture store, you will find an entire showroom of pieces that can easily fit into just about any style or décor theme. The pieces there may be best described as timeless and classic, while still very unique in and of themselves. The brands carried at the store are only the best. These include Natuzzi Editions, Flexsteel, Fjords, Canadel, and Klaussner. If you're looking for a uniform look and a look that completely and perfectly complements itself, you can shop within one certain brand and get all you need for your home. Going this route takes the difficult thinking and perhaps, specific planning out of the equation. However, you could easily go between the brands to pick and choose different pieces to achieve a completely customized and unique look for just your home. This is the route I would take. Let's be honest, there's nothing like the feeling of walking into your home and being greeted by the furniture that exudes your own unique style and personality.
If you would like to see the potential of the furniture in the store room you can simply stop in the store to shop, or begin perusing the online inventory.