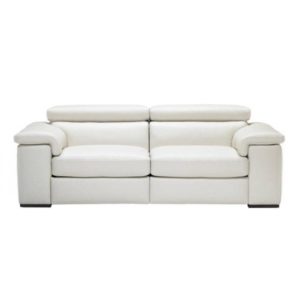 Finding the perfect living room set can seem easy breezy especially in the setting of a furniture store where everything is laid out perfectly. You find the perfect set, maybe buy a few accessory pieces, only to get it home and not know where to put everything. It's a common problem among buyers. However, if you're like me, despite seeing the perfect layout in the store, you just can't picture it in your living room no matter how much help you get. When you shop at the Peerless Furniture store in Fairview Heights, IL feel free to bring in the dimensions of the room to compare with the pieces of furniture and get a better feel of how everything will fit in your home.
The Peerless Furniture store near St. Louis is one that carries only the top furniture brands on the market. The brands you will find there include Klaussner, Canadel, Natuzzi Editions, Flexsteel, and Fjords. Each of these brands is well known for their ability to generate pieces that achieve perfect style and functionality at the same time. For this reason you could insert any piece of furniture from the store into any home and upgrade the look of the home. Yes, it's that easy. Each piece is crafted with such care and attention to detail that they are simply second to none. In fact, you could also very easily mix a Flexsteel sofa with a Natuzzi Editions recliner and a Canadel dining set to achieve a completely unique look.
If you would like more information on any of the furniture brands carried at Peerless Furniture simply stop in the store or you can begin perusing their inventory online. Their associates would be happy to help you, also, with generating a layout in your home living room that will add to the feel of your home.