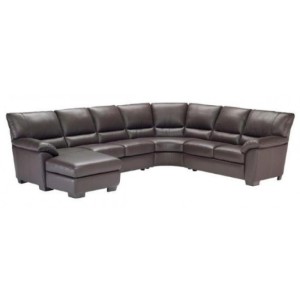 The Peerless furniture store near St. Louis, MO is one that carries all of the finest furniture brands on the market. It is at this Fairview Heights leather furniture store where you will find brands which include, Klaussner, Canadel, Fjords, Flexsteel, and Natuzzi Editions. These furniture makers have been doing it for decades and continue to bring constant innovation to the market. This is just one of the reasons customers have come to trust each of these brands individually. Peerless Furniture makes furniture shopping a cinch by carrying all of these brands under one roof.
Natuzzi Editions is just one of the brands you will find in the Peerless Furniture inventory. It is probably most known for its fine leather furniture. This brand prides itself on high quality leather furniture. When you invest in a piece of Natuzzi Editions furniture you will rest assure knowing it is of the best quality, built to last, and will only get better in time. This is one of the best parts of owning a Natuzzi leather sofa, chair, love seat, or recliner. The leather used by the company is highest quality. Contrary to popular belief it will actually keep you warmer during the winter and cooler during the summer months. This is due to its transpiration and flexibility. Adding to its uniqueness, the leather will show natural signs of scarring, lines, insect bites, stretch marks, veining, as well as differences is grain and color. There are no two leather coverings alike when you shop Natuzzi Editions. And as previously stated, as you use the furniture and it begins to wear it will only take on more and more character and continue to look better and better as time goes on.
For more information on the Natuzzi Editions brand furniture or what the Peerless Furniture store has to offer simply stop in the Fairview Heights location or being perusing their online inventory.