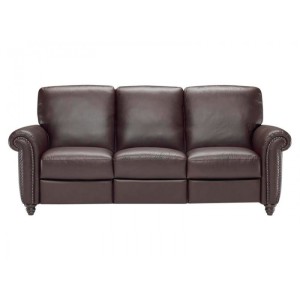 As mentioned in a previous article, owning a Natuzzi Editions brand leather sofa, chair, love seat, or recliner is an investment into the look and feel of your home. Each Natuzzi furniture piece is built using the highest quality materials and will last a lifetime if cared for correctly. The Peerless Furniture store near St. Louis MO is one that carries the Natuzzi Editions brand as well as the other top furniture brands on the market. These brands include Klaussner, Canadel, Fjords, Flexsteel, and of course, Natuzzi Editions.
When you first receive your Natuzzi Editions leather sofa you will notice it has many natural markings. These may include insect bites, scarring, lines, stretch marks, veining, and even differences in graining and color. These are just signs that the leather is natural and of highest quality….never mass manufactured in a warehouse. In fact, the Natuzzi craftsmen check each hide one by one and process them differently in order to best enhance the natural qualities of the hide. As you use the furniture and it wears it will only get better with time.
All of the Protecta leather is a result of a particular production process. The Protecta leathers are covered with a thin finishing layer that protects the leather from staining whilst leaving the natural markings untouched. You can lengthen the time your leather looks as good as new (or better) through proper care and concern for the leather. Promptly wiping up any and all spills is a great starter. The longer liquids of any type are allowed to set on the leather, the greater the chances of them leaving a lasting stain or unwanted mark. To add another point, exposing the leather to direct sunlight for a lengthened amount of time can fade the leather over time. It is recommended to keep your Natuzzi Editions leather sofa out of direct sunlight.