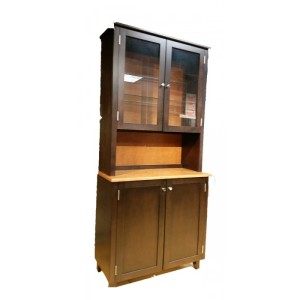 The Peerless Furniture store near Edwardsville, IL is one that carries all the finest brands of furniture. It is there where you will fine furniture made by Klaussner, Canadel, Fjords, Flexsteel, and Natuzzi Editions. If you've shopped for furniture, chances are, you've stumbled across one of these brands a time or two. Peerless Furniture makes it easy to shop for any type of furniture for your living room, media room, office, or even your dining room. By bringing together all of the best brands you can simply shop at one location to find everything you'll need. The great news is that adding just one piece of furniture bought at the Peerless Furniture store can drastically change the look and feel of your home. Don't take my word for it, stop in the store and experience the perfection that is the furniture at Peerless.
Canadel is one of the best brands when it comes to dining room furniture. In fact, some would even argue that it is THE best brand. Peerless feels the same way, in fact. That is why it is the only dining room furniture manufacturer carried at the store. The Canadel brand is simply second to none. Their wood pieces bring a sense of high-end luxury without compromising the coziness and functionality of the furniture.
When you shop the Canadel brand you can start by looking through their galleries. From there you can shop by collection or style. The collections include Canadel, Loft, High Style, Champlain, and Gourmet. Their styles include Classic, Traditional, Contemporary, Transitional, and Farmhouse. There is something for everybody, for every taste, and for every style.
For more information on the Canadel brand or to begin shopping the Canadel inventory at Peerless Furniture, simply stop in to the store or begin looking through their online inventory catalogue.