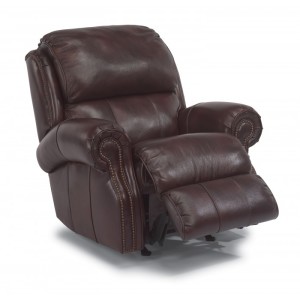 At Peerless Furniture you will find all the top brands in furniture under one roof. Brands carried by Peerless include Natuzzi Editions, Canadel, Klaussner, Fjords, and Flexsteel. Each of these brands are noted for their commitment to excellence throughout the furniture industry. They also come with incredible reputations among consumers. For more information on any of the brands or to learn more about acquiring a top of the line piece of furniture for your home simply stop into the Fairview Heights Peerless Furniture store.
Sometimes your furniture needs go beyond the walls of your home. When you think about where you spend most of your time, you may find that the time spent at home enjoying your sofa falls pretty low on the list. However, thanks to Flexsteel, you can have maximum furniture comfort in almost any setting that requires furniture. Flexsteel is well known for their furniture in office spaces and even in vehicles. There really is no reason to leave your Flexsteel comforts everyday when you leave your home to head to work.
Your commute to work can be one of the most stressful times of your day. Why not fight that rush hour traffic in complete comfort and style. Flexsteel puts the comfort in driver's seats with bucket seats that recline in any position. In fact, the company is committed to your comfort whether you're traveling by land or by sea. They keep safety as a top priority while never compromising their standards for comfort. The materials they use for these pieces are sourced and tested for their resiliency against any type of wear and tear. The fabrics and coverings meet rigorous durability requirements and will never disappoint.
To learn more about Flexsteel's commitment to your comfort both in and outside of the home, contact a customer service representative at the Peerless Furniture store.