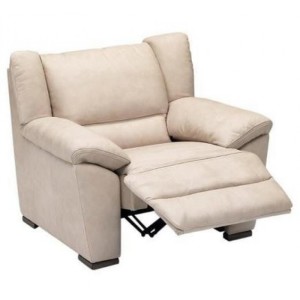 Finding the perfect recliner is a must especially if you're outfitting your personal man-cave or media room. There are fewer things that couple proper relaxation with perfect ergonomics than a recliner. When it comes to recliners you can trust the brands carried at the Peerless Furniture store in Fairview Heights, IL.  It is there where you will find all of the top furniture brands on the market. They carry such brands that include Flexsteel, Fjords, Klaussner, Canadel, and of course, Natuzzi Editions. Each of these brands is top of their class and is trusted names by consumers globally. In fact, these brands have been noted to be continually successful despite rises and falls within the economy. This is namely due to their unending commitment to their customers.
Start your shopping at the Peerless Furniture store near St. Louis will be one of the best decisions you can make when looking for a recliner. The Natuzzi Editions brand recliners are those with innovation that keeps you astonished. One of the best features of their recliners is their sliding function, or Zero Wall. This allows you to position the chair as close to the wall as you prefer when it is in the upright position. Then, when you recliner it will slide down so as never to scrape or touch the wall. Gone are the days of having a recliner so far from the wall that it looks as if it is in the middle of the room. Place your recliner anywhere you'd like and rest assure your walls will remain untouched.
Natuzzi Editions has several characteristics you can choose from within their recliner options. For instance, you can get a swiveling armchair that has a rocking chair function as well as a reclining feature! WHAT? That's like getting three chairs in one. It will sure to become the favorite spot for the entire family.