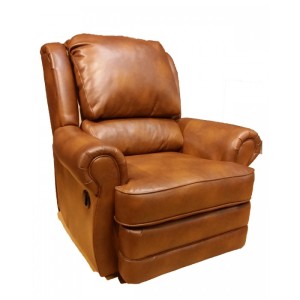 There's nothing like the classic look of leather. At the Peerless Furniture store near St. Louis, MO you will find all of the top furniture brand providers on the market. Their brands include Klaussner, Canadel, Fjords, Flexsteel, and Natuzzi Editions. Each of these brands has been wowing their consumers for decades. They have incredible attention to detail and continue to give their customers exactly what they want while never compromising the integrity of their furniture. Because of this, St. Louis customers know exactly where to go for all of their furniture needs. The leather furniture in O'Fallon IL has exactly what they have, every time they need something.
Sometimes the perfect complement to a beautiful leather living room set is a gorgeous coffee table or end table made entirely of wood. The Klaussner wood furniture is just a natural and beautiful as their leather pieces. As discussed in previous articles, there is also a proper cleaning regime which is advised by the Klaussner company. Following these guidelines can help you keep your wood furniture looking just as striking as it was the day you first purchased it.
Each wood piece of furniture comes with its own "personality." There will be knots and pits which occur naturally in nature and will give your furniture the character you love. Any liquid that happens to fall onto your wood furniture should be removed as quickly as possible. This should prevent any lasting staining on the wood. When you wipe up a liquid you should always remember to wipe with the direction of the wood grain.
If possible, keep your Klaussner wood furniture out of direct sunlight. Direct sunlight can cause fading over time. Just the same, extreme temperatures and changes in humidity can cause irreconcilable cracking or splitting. Thinking about coasters? Don't place anything rubber or plastic on the wood furniture. The chemicals in these materials may react with the finish on the wood. Instead opt for a cork or felt bottom coaster set.