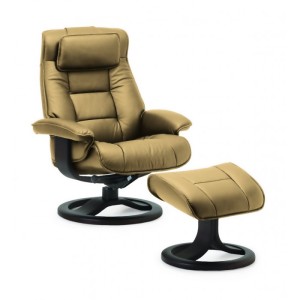 The Peerless Furniture store located in Fairview Heights, IL, close to St. Louis MO is home to the top furniture brands in the world. It is at this store you will find brands which include Flexsteel, Natuzzi Editions, Klaussner Canadel, and Fjords. Each of these brands has shown incredible integrity and devotion to customer satisfaction while constantly pushing the limits in furniture innovation as well. One of the leaders in furniture innovation, just so happens to be, Fjords.
The Fjords brand is well known for generating furniture that seems to exceed the current levels of comfort time and time again. When you shop the Fjords leather furniture near Edwardsville, IL you will quickly take note of the authenticity of the brand. The sales representatives at the Peerless Furniture store will be happy to help you find the perfect Fjords brand sofa, chair, or recliner for your home.
Each Fjord brand piece of furniture is designed to make your life easier. Each Fjords brand chair is customized to suit your needs while providing perfect ergonomic comfort and design. They have a number of different design styles to choose from. It can seem a bit overwhelming when you first begin shopping but can easily be navigated with just a little information.
The Baloo style is a style generally inspired by all things 1960's. It is a clear geometric shape, yet moves naturally. It is solidly built and easy to move at the same time.
The Breen is a modern take on a swivel chair. Its roominess and unique form make it extremely comfortable for any user.
The Breeze design style is a perfect complement or accessory chair to a Fjords brand sofa. However, it will easily blend with almost any brand sofa or love-seat. It can sit on its own or complement your other favorite home furnishings.