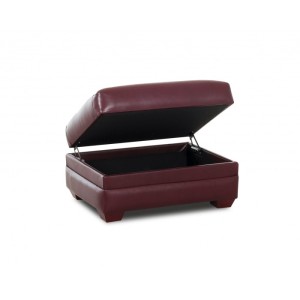 Purchasing a new leather piece of furniture from your local St. Louis leather furniture store near Fairview Heights, Peerless Furniture, is an investment into the comfort of your home. Each piece sold at the store is of high quality and built to last your lifetime. It is at Peerless Furniture where you will find all the top brands including Klaussner, Canadel, Natuzzi Editions, Fjords, and Flexsteel. Each of these brands sits at the top of its class. No matter which you choose from, you will make a wise investment into your home that will last for years to come.
One of the ways you can make your leather furniture look last as long as possible while looking just as good as the day you bought it is to make sure to take proper care of it. The Klaussner furniture brand has a set of guidelines to follow when it comes to this task. Leather furniture covering has a way of looking natural with its natural flaws, scars, and wrinkles. These are the features that make the covering unique. The Code "A" care method is one that works with the Aniline leather covered furniture. This type of leather will come with noticeable range marks, barbed wire scars, wrinkles, scratches and brands. It is a true work of natural art. To keep this type of leather clean it is recommended by Klaussner to dust it frequently by using a soft clean cloth or by vacuuming with a soft brush attachment.
The Code "P" care method is designed for the Pigmented or aniline plus leather. This is an enhanced, stain resistant leather but still requires proper care. It is more uniform in color and has fewer range marks. Again the recommendation is to regularly dust this leather with a soft cloth or vacuum it using a soft brush attachment.