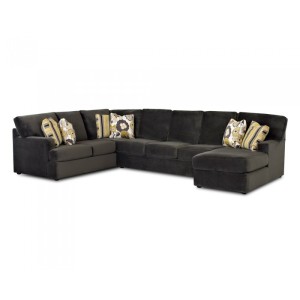 Finding ways to accommodate overnight guests can be especially tricky if you happen to live in a space that is already filled to capacity. Thanks to the Klaussner brand leather furniture near St. Louis, MO you can find a host of sleeper options to not only accommodate your guests, but make sure they're sleeping comfortably in your care. Of course, the Klaussner brand is unlike many other furniture brands on the market. The Klaussner brand is manufactured in the United States and is fully committed to the satisfaction of their customer.
The Klaussner furniture company is not interested in dumping out large amounts of furniture in bulk simply to saturate the market. This is primarily due to the fact that they just don't have to. Their products speak for themselves and are more than enough when it comes to customer satisfaction. They've been around for decades and have had great success as a company, despite the ebbs and flows in the stock market and consumer industry. Their product is simply one of the best. This is exactly why the Peerless leather furniture store in Fairview Heights, IL carries the Klaussner brand. Just as the Klaussner brand is committed to customer satisfaction, the Peerless Furniture store is committed to customer service and satisfaction.
When shopping the Klaussner brand you will find a number of sleeper sofa options to choose from. They have something for everyone, no matter what the size of the room you are looking to put it in. You can find sleepers in twin, full or even queen size to fit your needs. Unlike many other sleeper sofas, a Klaussner sleeper sofa doesn't compromise the integrity of the sofa to accommodate the sleeper feature. You will be blown away at not just how comfortable to sofa is, but the sleeper bed as well.
For your out of town guests, you can count on Klaussner brand leather sleeper sofas.