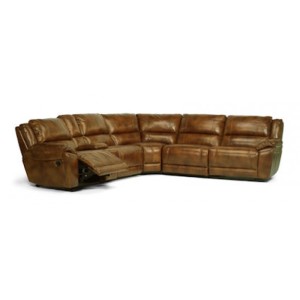 Designing a new home can be an overwhelming undertaking. Equally as large of a task is furnishing said space. Design and furnishing are two things some families hand over to the professionals. However, if you're like me and prefer to tackle these things on your own, you probably appreciate those companies and businesses that make making decisions, easy. The Peerless Furniture store located near St. Louis, MO is a business that strives on making your design and furnishing decisions as easy as possible. We carry all of the top furniture brands on the market. This makes shopping for and choosing furniture a breeze. In the store you will find brands including Natuzzi Editions, Klaussner, Fjords, Flexsteel and Canadel. Our inventory includes everything from sofas and love-seats to dining room table and chairs. You can easily find all the furnishings for your new home in our St. Louis leather furniture store inventory.
There is a long time argument in my household that begs the question of which is better, a recliner or a sofa. In our attempt to find a middle ground, we agreed to both. It worked best for our family to have a recliner and a sofa, in one. The Flexsteel brand is one we've trusted for years and we knew they would come through on our endeavor of finding the perfect sofa with a recliner piece built in. Boy, were we right!
We found the perfect sectional sofa and recliner combo at the Peerless furniture store near St. Louis. Our reclining sectional delivers everything we could want, and more. It provides plenty of comfortable seating for our family. We can sit, lie down, or recline and still be near each other. However, the best part is that we finally got the seating we wanted and we didn't have to compromise a thing in terms of quality craftsmanship. Our Flexsteel sectional is our favorite piece in the house.