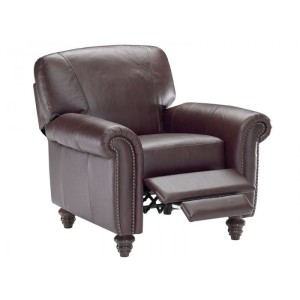 If you're like most American families there's a good chance you have a recliner somewhere in your house. In some homes it takes center stage in the family gathering room. In other homes it's tucked away in a basement media room or Man Cave. When it comes to recliners there is one underlying expectation – it must be comfortable. In fact, the comfier the recliner, the better it is. The Peerless Furniture store located near St. Louis is home of some of the comfiest recliner manufacturers on the market. It is at this St. Louis leather furniture store where you will find all of the top brands in furniture including Fjords, Klaussner, Canadel, Flexsteel, and Natuzzi Editions.
The Natuzzi Editions brand is well known worldwide. They've been providing top notch furniture options for decades. Due to their commitment to comfort and reliability, customers return year after year. This brand is highly noted within the industry; and for good reason. Their pieces are built to last and provide supreme levels of comfort to the consumers.
A Natuzzi Editions recliner is especially unique. Their new Re-live line of recliners is specially designed to move with your body. As you rest, your comfort needs may shift, causing a slight shift in your body weight or your position altogether. A Natuzzi Editions Re-live recliner will move with your body in order to bring you highest levels of comfort for hours on end, and will provide you with effortless transition from one position to another. In addition to the comfort, Natuzzi Editions will pack a powerful punch in terms of durability. These recliners have the ability to outlast the other recliners on the market. Once you purchase a Natuzzi Editions Re-live recliner you can rest comfortably knowing your money was well spent.
For more information on the Natuzzi Editions Re-live line of recliners, simply stop into our Store location. Our Sales representatives will be happy to assist you.