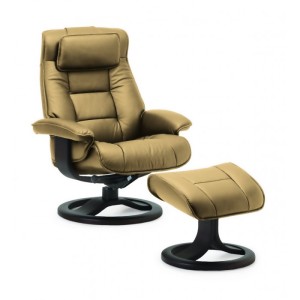 Peerless Furniture is one of the leading furniture providers in the St. Louis area. They carry all of the top brands in the furniture business. These include Natuzzi, Flexsteel, Kluassner, and of course, Fjords. Each of these individual companies is well known for their high quality furniture pieces. Whether you are looking for upholstered or leather furniture you will find exactly the right pieces at your local St. Louis leather furniture store, Peerless Furniture.
While each brand carried at the store is of significant value, I would like to focus for a bit, on the Fjords brand furniture. One of the most unique features of this brand is that it is designed with the consumer in mind. Every design feature of their pieces is built around the comfort of the consumer. For example, the Fjords recliners provide continuous reclining of the back which provides comprehensive support to the entire body. As a result, you not only achieve maximum comfort but also maximum rejuvenation for your legs and back. You can easily move the resting position of the chair by simply shifting your body weight. The chair moves with you.
In addition to stellar back and legs support, a Fjords recliner also provides supreme neck and back support as well. All of the Fjords recliners have a built-in mechanism that provides the perfect support for your neck and back. Some of the chairs have a height adjustable neck support with a built in Fjords Active Release System. This system is intricately designed to provide support in just the right places.
To feel the comfort of a Fjords recliner simply stop by the store today. Our sales associates will be happy to show you the comfort of the Fjords recliner. When shopping for your next recliner, shop the Peerless St. Louis leather furniture store.