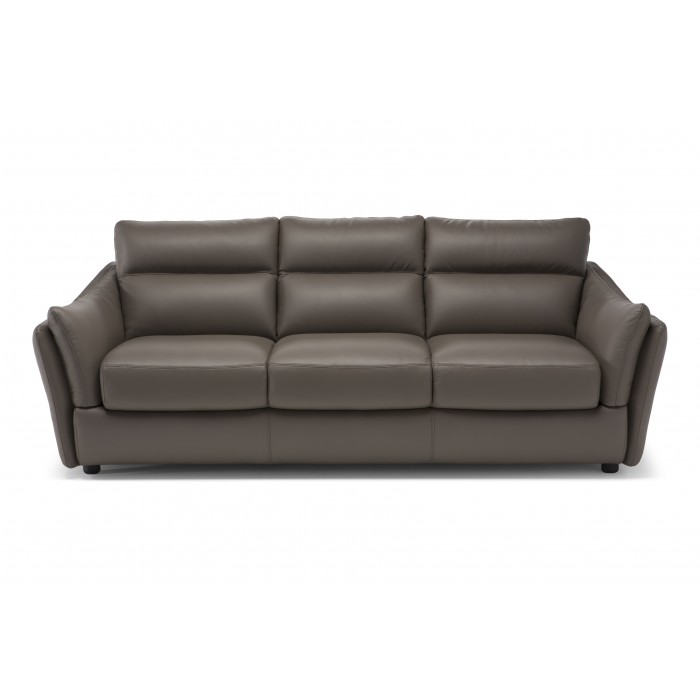 I always think it's important to research things before you make a big purchase. This can help to ensure that you are making a smart purchase that you won't regret the moment you walk out of the store. We here at Peerless Furniture have done a lot of research for you and this is why we stock up on only the best leather furniture on the market today. One of those incredible brands is Flexsteel.
The Flexsteel brand has been around for over a hundred years. They've been in business long enough to know how to create a product that can last a lifetime. This is why you will receive warranties whenever you purchase the Flexsteel brand. They believe so strongly that they are going to back their work up with guarantees. If something were to unexpectedly go wrong with your furniture then they are going to pay to have it fixed or replaced. You'll never have to worry about your furniture again.
This furniture uses the Blue Steel Spring in all of its furniture. This technology has been around for 75 years and the design hasn't changed much over that time. This technology means that your chairs are never going to experience sagging or sinking. You'll have a perfectly fluffed cushion for the lifetime of your furniture. The Flexsteel brand invests a lot of time into creating the perfect pieces for every customer and this is why you should invest your money in pieces of their furniture. You will love what their furniture brings to your home and you'll never waste money on cheap brands ever again. Visit Peerless Furniture store or www.peerlessfurniture.com to take a look at the leather furniture that they currently offer. We cannot wait to help make your house a home.