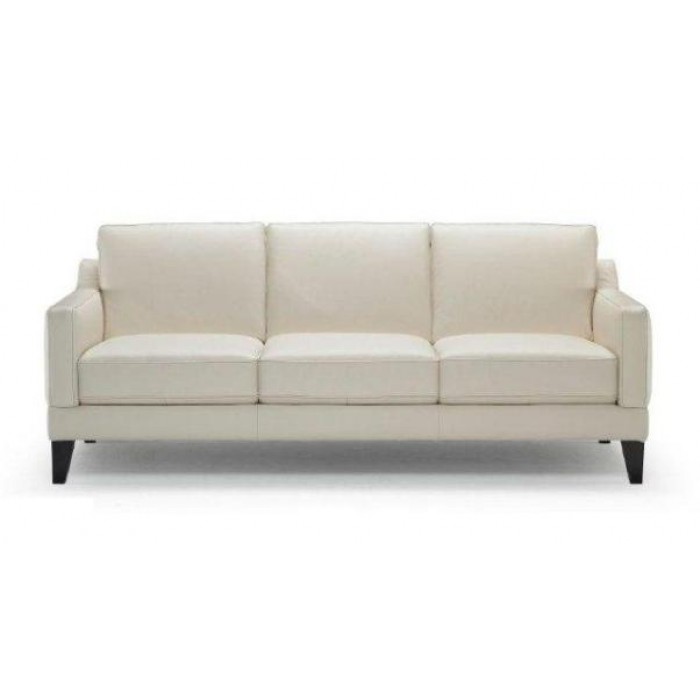 Those hot summer months are here and we're likely all spending a lot of time inside our homes. This isn't necessarily a bad thing though. However, if you're spending all of this time inside it's important that you're home is a place where you want to hang out. If it's time to buy new furniture for your home then you need to stop by Peerless Furniture. With their help, you'll be able to find the perfect furniture for your style.
Whenever you start this process you're going to need to narrow down some of the requirements of your new furniture. If you bring the measurements of your living space with you, their team can help you narrow down items that you can fit into space. You'll want to find something that blends well with the style of your living space. They understand that you need to love this space in order to feel comfortable in it.
Right now you can find the stunning B754 Stationary Sofa in a crisp white with black legs. This is a beautiful shape that can be ordered with different colored fabrics, as well. I love this sofa the way it comes and I think it would look amazing paired with black furniture or with a camel brown loveseat or chairs. With white furniture, it can seem intimidating when it comes to stains, but it's so beautiful and will be fairly easy to keep clean. You can choose their Protecta leather which is strong while still being supple. This shields from stains and ages beautifully.
You can check out the many different furniture options they have available by visiting www.peerlessfurniture.com and searching the different brands. Once you find something that you like you can visit them in person and check out the pieces you love.